bringing Your vision to life
Clients are central to our creativity.  Each project, like each client is individual and our creative process results in a bespoke design, that fits the specifics of the site and Your individual requirements.
Our architecture can best be described as 'Cornish Contemporary', we utilise local and or natural materials in a creative way. We make the most of natural resources (light, ventilation, heating) to reduce a buildings impact and design opportunities to make sustainability integral in all our projects. 
our experience has provided us with a diverse portfolio in both urban and rural settings
through practical knowledge
With 20 years experience we can guide you through building process from Your first idea to Completing on Site
brief formulation & design meeting
A chat about how we can assist in 'bringing Your Vision to Life'.
What are your needs? What are your ideas? How can we help you make them a reality?
We will discuss your timescale expectations and budget.
concepts, feasibility, sketch scheme
After we have agreed how to progress with your scheme we will develop initial concepts.
We will develop and present a sketch scheme package – which usually includes drawn plans and 3D images.
If your project is commercial or we feel the project or site could be more complex, we might advise you to submit drawings & information to the local council for 'Pre-application' or 'PPA' arrangement before progressing in more detail.
We're here to guide you through the planning process. We can't guarantee success, but we will do all we can to make the process a smooth one.
Advise you on the appropriate planning application to make.
Prepare drawings and associated documentation.
 Manage the planning process for you, including regular contact with the planning officer to deal with any concerns raised and see how they can be resolved.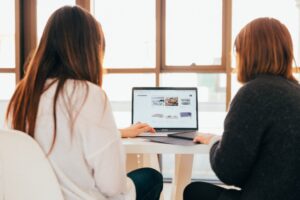 building regulations, technical designs and managing works on site;
Building regulations are construction laws' minimum standards; that buildings are required to meet. 
We can complete building regulation drawings.
Liaise with other consultants, such as structural engineer, SAP or SBEM assessor, air tightness consultant, acoustic engineer.  
Building control drawings can be used by a contractor, but; a Technical Drawing Package, including specifications and detailing will provide complex drawings for them to follow.
We have experience of managing works on site, including preparing tender documentation, building contract administration and working with a Quantity Surveyor. Please ask for more information.
Depending on the type of project; we may advise or suggest we work with others, such as Landscape Architects, Interior Designers, Ecologists, Arboculturist's, Drainage Consultants or a Highway Consultant.  We've built up quite a list of 'consultants' we like to work with who can help 'bring your vision to life'.